Casio Celviano AP-250
Of all the Pianos & Keyboards, the current piano I use, mainly on YouTube is the Casio Celviano AP-250. It's not the best digital piano but it was the only one I was able to afford.
My old piano was the Casio AP-200. unfortunately, something went wrong with the volume which would not turn down. I rely heavily on headphones so since it was constantly at 100% volume and lacked velocity because of this, it became unusable.
I sold the AP-200 to a local music shop Gough & Davy where I bought the newer model, the AP-250. There isn't much difference in sound and the keys are much heavier with also the addition of half-pedalling.
Learn More
Watch on
Casio Celviano AP-200
The previous piano I used. It's not much different to the AP-250. However, it doesn't have half-pedalling and the MIDI ports are the old pin inputs where as the AP-250 has the USB input. Click the Image below to load the 3D viewer.
Learn More
Watch on
Rosenthal Berlin (Upright Piano)
This is the upright piano I use at Sutton Methodist Church during the services when I am playing the hymns on a Sunday. The keys are quite light and it can be difficult to get quite especially throughout offertory, before service and communions.
It's good to know it is loud enough for when 50 or more people are singing, it won't get drowned out too much. Though the lid needs opening for those sitting up stairs and towards the back when more than 50 people attend.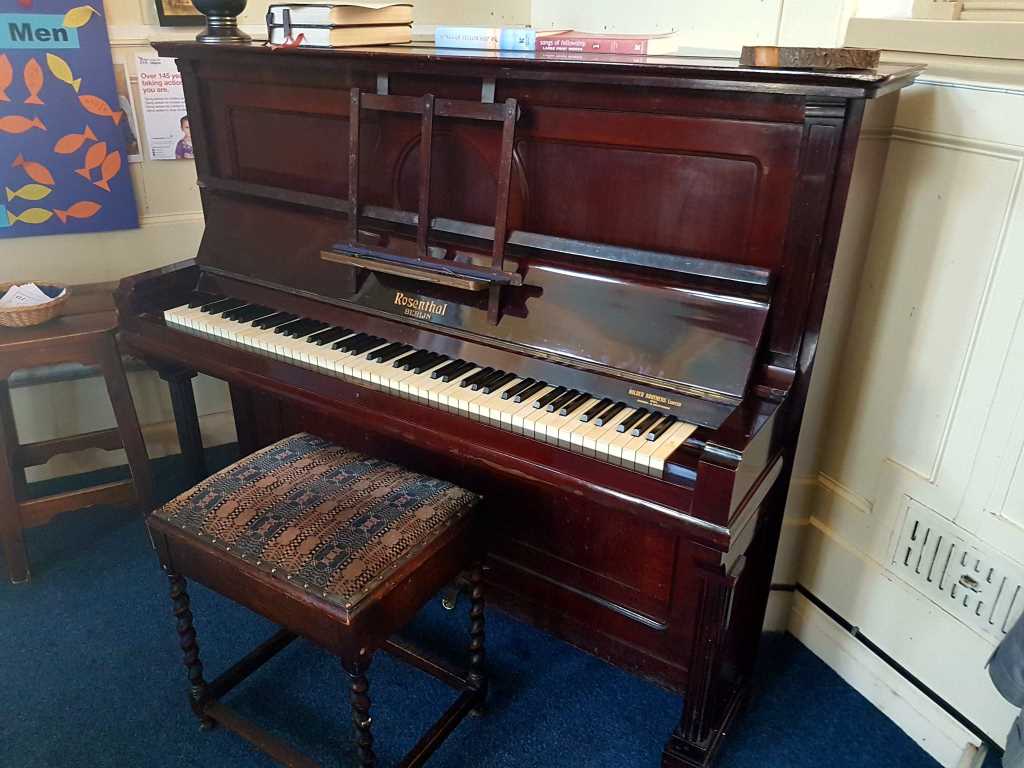 Learn More
Watch on
Other Pianos
Of all the pianos I've used, the pianos or keyboards listed above are the ones I use more often. I've used many uprights and baby grands but most of them have been out of tune.
Casio CDP 100
Used for teaching music to students who don't have their own keyboard and for performances when I need to bring my own piano. This keyboard weights 11kg and I can just manage to take it around with me places: Learn More
Yamaha C7
Only have played this once at Hull University. I don't really like Yamaha pianos but I must say it has an impressive sound. Unfortunate that it lacks in dynamics: Watch on YouTube